About
Maine Academy of Natural Sciences: A School That Cares
MeANS offers a practical, standards-based education in a project-based, hands-on setting geared to giving students the tools to succeed in academics, skills and life. There are many different paths students can take to succeed and our goal is to provide alternate pathways for them to do so.
As kids disengage from school, there become gaps in their learning. That is part of what we try to help students overcome. We look at the life of the student, not just academics, to better understand what they need to succeed. Living in Maine "down a dirt road 20 miles from town" can be isolating (if rewarding in other ways) and we want to give those students the ability to study in a more conventional school environment.
We work with students on post-graduation plans, doing our best to assist in choosing a career path that's good for them, fills critical employment needs in the state of Maine, and creates civic engagement. Most importantly, we want every student to feel more hopeful, engaged and healthy as a result of attending MeANS.
As a public charter high school, MeANS is free for students upon completion of an application process and lottery.
One School, Two Routes To Success: Campus & Threshold
The Campus program provides a useful education in the natural sciences of agriculture, forestry and the environment in a hands-on setting on our campus in Hinckley, Maine. Our students become engaged, self-directed learners and an asset to their community.
The Threshold program is an innovative method of earning a high school diploma through a mix of remote learning and on-site studies. Threshold students learn through individualized projects in core subject areas, as well as life skills.
Students in both programs benefit from working in and around our 1 Acre Farm, the Cheryl Bulmer Sugar House, greenhouses, aquaponics, and more. Agriculture is hugely important to the lifestyle and economy of Maine. We're proud to contribute to the future of industries so important to our state and to help our community survive and thrive.
"Our mission is to provide a high school education to students who may be at risk of dropping out because the traditional school model doesn't serve them. Our charge is to be innovative and find alternate pathways for students, which we are uniquely poised to do."

Head of School, Matt Newberg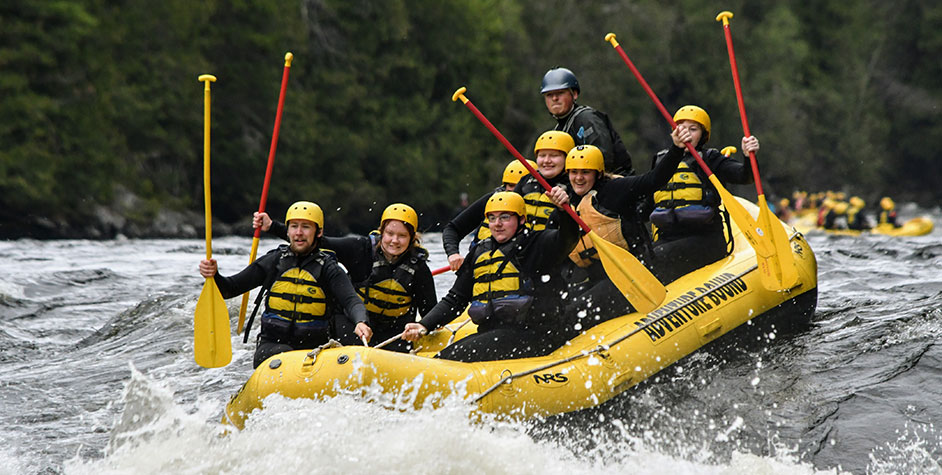 In His Words: MeANS Co-Founder Emanuel Pariser
MeANS co-founder Emanuel Pariser is known internationally for his work in the field of education for students at risk and the underserved. Also the co-founder of the Community School in Camden Maine, he has taught and counseled students for nearly four decades.
Emanuel has a PhD in education and psychology from the University of Maine, Orono. He co-founded MeANS in 2010 and still consults with our Threshold program (which he helped create).
"If kids don't feel they're safe, they cannot learn. [We start] with an interview with a student really about their life and not just their academic life, so there's an effort to show right away we're interested in them, in who they are, and in the struggles that they've been having. We want them engaged in the act of learning and there must be a foundation of trust built between teacher and student.

"We do this because that's our mission. We want to work with kids that are underserved, we want to innovate, we want to show that this can be done."

Emanuel Pariser