Campus
Learning In The Great Outdoors: Agricultural Charter School
A public charter high school, MeANS provides a practical education based on curricular themes including agriculture, forestry and the environment. Maine needs experts in those areas like never before. Our mission is to help our students fill those fulfilling and well-paid roles.
As a charter school in Maine, our charge is to be innovative in providing alternate pathways for students to succeed.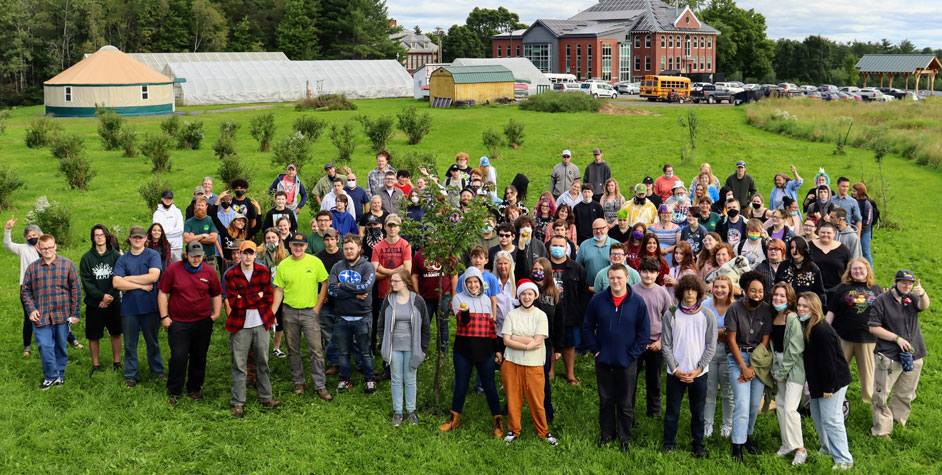 Our school building here in Hinckley, Maine, was the first educational building in the state to achieve carbon neutrality, and our sprawling campus offers learning amenities ranging from our 1 Acre Farm, greenhouses, beekeeping, aquaponics, the Cheryl Bulmer Sugar House, and more.
What Campus Students Say:
"I didn't want to try someplace new because I'd done so well with homeschooling and didn't think I'd do well in a school environment. Nevertheless, I started school and not only did I adjust in due time, I thrived."

Patience Goulette