A school is nothing without community, including students past, present and future, as well as parents, staff, supporters, partners and neighbors.
All were made welcome at the Maine Academy of Natural Science's (MeANS) Summer Celebration 2022 on Sunday, June 26. Visitors to our campus in Hinckley, Maine, were able to lounge around the property in comfort though it was a hot day and shady spots were at a premium.
The Maine Grains mobile pizza oven set up on site and fed the crowd with wood chopped on our own property and toppings from our 1 Acre Farm. The farm is near and dear to the hearts of almost anyone that's become a part of the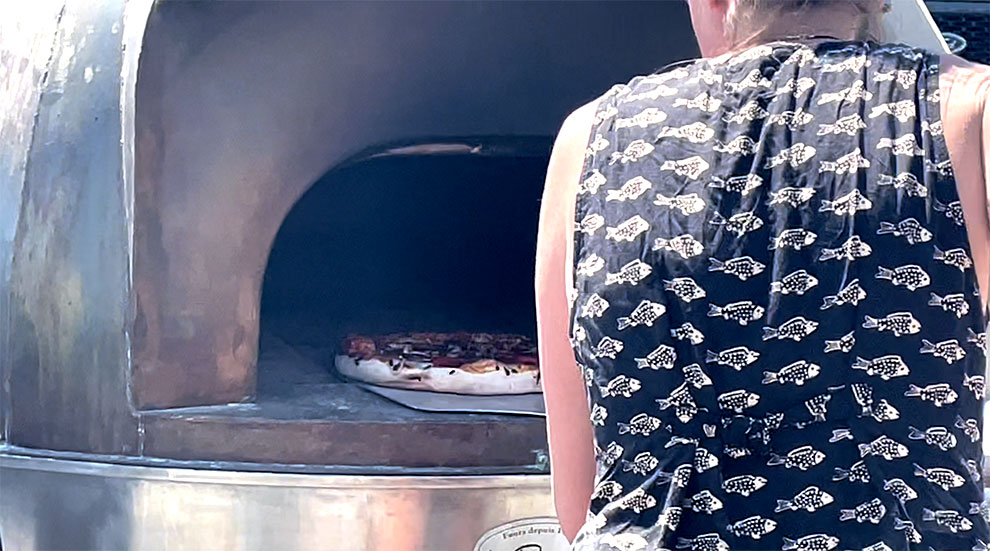 The high point of the Summer Celebration: a musical performance by Maine's own David Mallett, a well-known Maine singer/songwriter with a career spanning four decades and 17 recorded albums. Mallett has appeared on the storied radio show, Prairie Home Companion, and has provided materials for artists including Alison Krauss, Pete Seeger, Hal Ketchum, Emmylou Harris, John Denver and even the Muppets.
"Our annual Summer Celebration is designed to share the teaching and learning that goes on at MeANS with current and prospective students, families and members of our community," Head of School Matt Newberg says. "The Summer Celebration is an opportunity for students to showcase their work through featured demonstrations in the school, on the farm and in the greenhouses."
In short, it's a day not to be missed in 2023, and you're all welcome!
Coming Soon: Featured Artist Series
Next up event-wise here at MeANS: the Harvest Festival in early October (and then the Maple Festival, March 2023). Put both of these on your calendar but keep this thought back of mind: We plan on having a more regular featured artist series going forward that features Maine musicians, artists, writers, poets, thinkers, environmentalists and innovators.
You'll be hearing more about this down the road, but it's something we're excited about building community around our entire school family by hearing the tales and stories of those who have ventured to the corners of our fair state and beyond.