Community is one of our core values here at MeANS. We're always looking to build it any and every way we can.
Toward that end, we have brought back the MeANS Coffee House where students, faculty, alumni, and our extended community come together to share poems, songs, instrumental performances, karaoke, and conversation.
The next MeANS Coffee House will be held in the BMR (Big Meeting Room) on campus Thursday, Feb. 2, 4-6 p.m. Please join us and we'd appreciate donations of baked goods and beverages.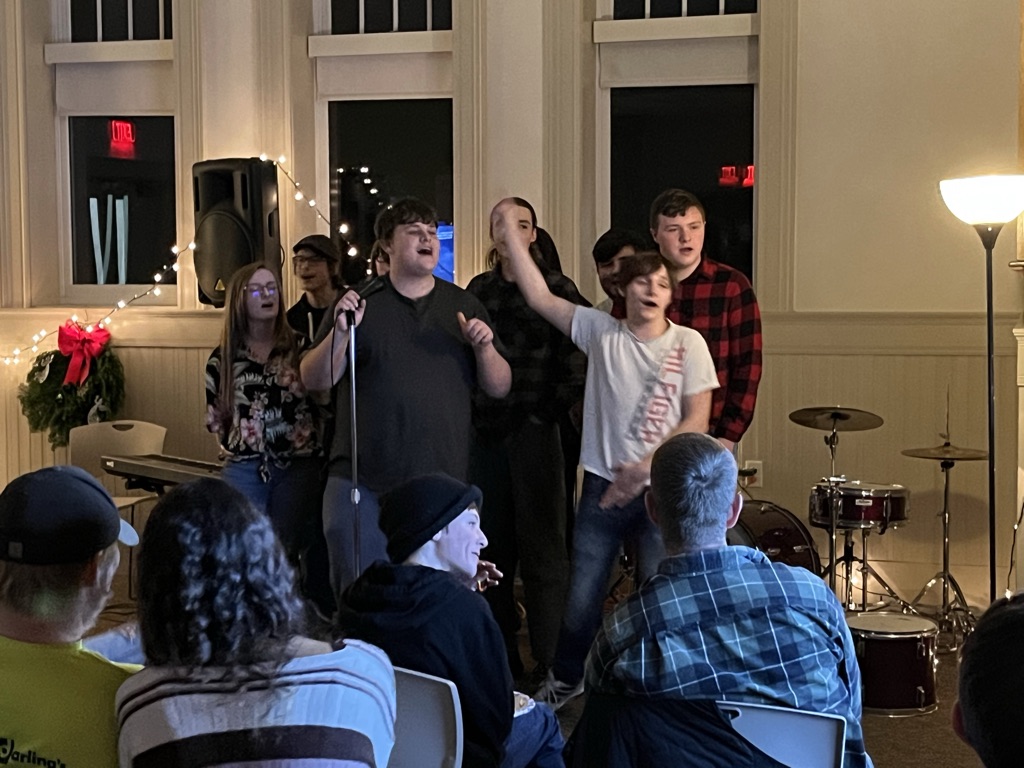 Learning About Each Other
The point of hosting these events is to think more about the culture of our school and the varied interests and backgrounds that our students bring to our doors.
"We don't always get to spend much time together outside of class, so this is a chance for all of us to learn about the things we're passionate about beyond the walls of our school," says Evan Coleman, MeANS director of Curriculum and Instruction. "In so doing, we add to the culture of our school, and through collaboration see each other in a more human way."
The upcoming event on Feb. 2 will be the second Coffee House of the school year. Although Coffee Houses were a part of MeANS during its' early years, it has been quite some time since we've been able to host them on campus. The enthusiasm for them from students, faculty and community have made clear they've been missed.
The first Coffee House was held not long after the founding of MeANS, so it's a revived tradition, and we hope you'll be a part of it. 
Expect coffee, tea, hot cocoa, baked goods, and comradery. This year's first Coffee House included students' siblings and even a father-son duet, plus a rhythmic guitar solo by MeANS founder, Emanuel Pariser—and ended with a full crowd singalong of Leonard Cohen's "Hallelujah" by the 50-plus people in attendance.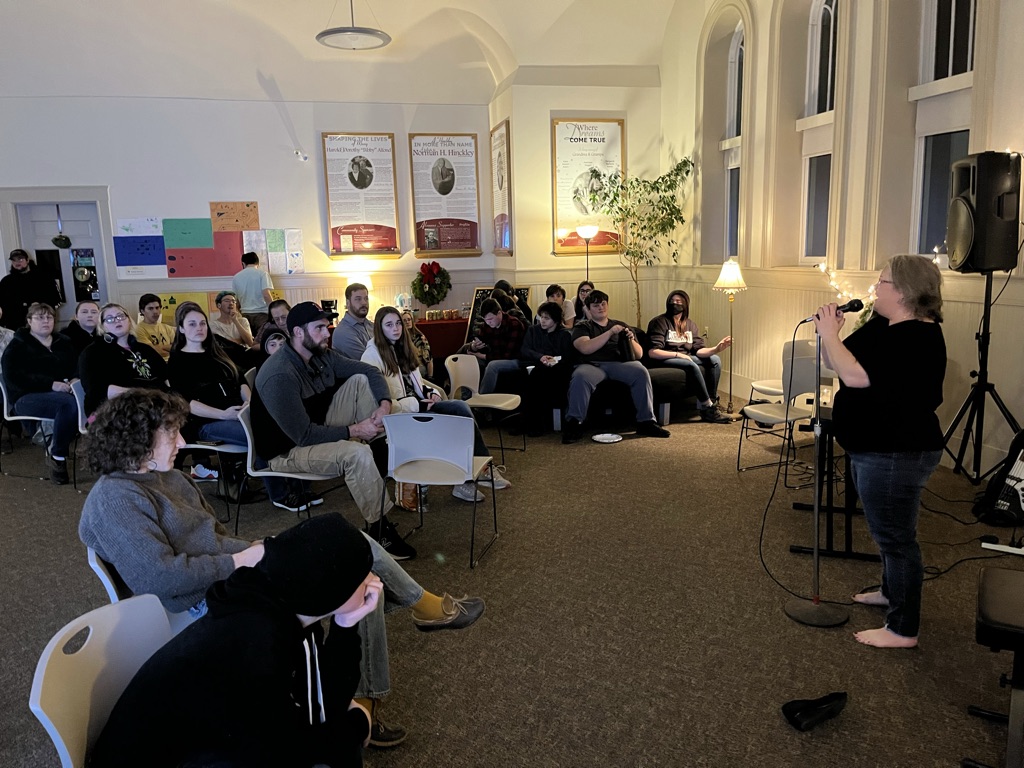 Funding Our Community
Each Coffee House will focus fundraising efforts on a particular student group, or class, to support field trips, explorations and students as they pursue their passions across our community.
There is a sign-up sheet for the Feb. 2 Coffee House, so if anyone in the community would like to perform and/or attend, just let us know you're coming, and we'd be happy to have you!
Need Info? Email Evan Coleman at ecoleman@maineacademy.org.
"The entire evening is fun, celebratory and such a good opportunity to make art and music part of our lives," Coleman says, noting that readings and performances may also align with our new literary magazine (Volume 2 currently under production!). "It's open to the community and the kids are excited to share their work and enjoy that of others."